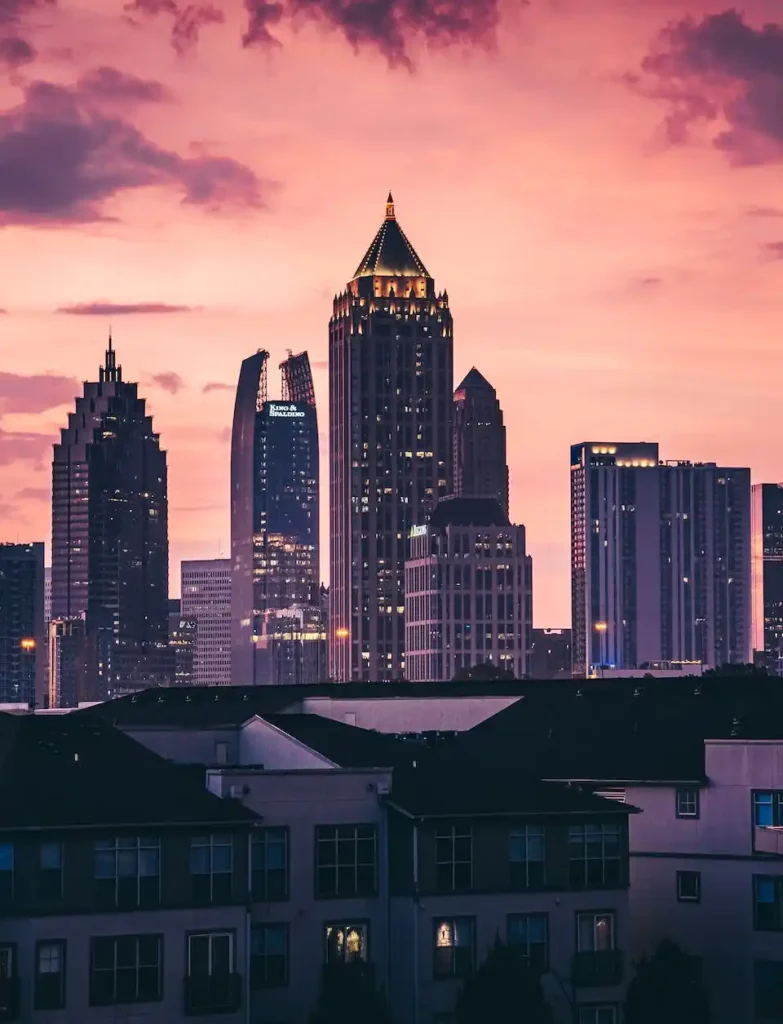 Greetings from OLN Inc and our sunny headquarters in Long Beach, California! We are excited to share one of our latest milestones with all followers, friends, and family. As a sales agency, we take immense pride in helping our clients succeed and grow in their markets. Today, we are thrilled to announce our expansion this year to the vibrant city of Atlanta, Georgia. Curious why we were selected for this honor? Here are a few reasons why!
Reason #1: Unparalleled 100% ROI
Our primary mission has always been to deliver exceptional value to our clients, and nothing exemplifies this better than our track record of consistently providing a 100% return on investment (ROI). Our unique strategies and targeted approach have garnered remarkable results in Long Beach and other markets we've served. With the increasing demand from our existing clients to manage their Atlanta operations, expanding to the Peach State became a natural progression.
Our current client recognized our expertise in generating impressive ROIs and wanted to leverage our proven techniques to amplify their success in the thriving Atlanta market. Trust and reputation are crucial in the sales industry, and our ability to deliver solid returns was a driving force behind our selection as their partner in this new venture.
Reason 2: Unwavering Commitment to Face-to-Face Communications
In this digital age, face-to-face communication might seem like a relic of the past, but we firmly believe it is a timeless cornerstone of building strong business relationships. From day one, we have embraced this philosophy, which has set us apart from the competition. Whether meeting with clients, understanding their needs, or forging new partnerships, we prioritize the personal touch.
Our clients in Long Beach have experienced firsthand the impact of our face-to-face interactions, leading to increased trust and loyalty. Recognizing the importance of replicating this approach in Atlanta, the client entrusted us with managing their operations, knowing that we would engage with potential customers personally, fostering a deeper connection and brand loyalty.
Reason 3: Innovative and Adaptive Approach
One key attribute that has driven our success over the years is our ability to evolve and adapt to changing market dynamics. We understand that every market has unique challenges and opportunities, and we take pride in crafting tailored solutions to navigate them successfully. With its diverse demographic and thriving business environment, Atlanta presents a fresh set of challenges and prospects. Our client recognized the need for a sales agency, like OLN Inc, that could seamlessly blend the best practices from Long Beach while creatively adapting them to fit the nuances of the Atlanta market. Our reputation for innovation and adaptability was a decisive factor in their decision to choose us as their partner.
Reason 4: Scouting the Best Talent and Tailored Training
In the fast-paced sales world, having the right team is paramount to success. We take immense pride in our ability to scout and nurture top-tier sales talent, ensuring our clients receive the best representation in the market. Our rigorous selection process allows us to handpick individuals who possess the necessary skills, passion, and determination to excel in their roles.
Advertisements
REPORT THIS AD
As we expanded to Atlanta, our client recognized the significance of having an agency with a keen eye for talent and the know-how to develop and train them accordingly. With a deep understanding of the local sales landscape and cultural nuances, we're well-equipped to identify individuals who can seamlessly integrate into the Atlanta market.
But it doesn't stop at just recruitment. We firmly believe in continuous improvement and skill enhancement. Our tailored training programs equip our sales professionals with the latest tools, techniques, and CRM software to stay ahead of the curve. This emphasis on ongoing training ensures that our team remains adaptable, resilient, and ready to tackle new challenges head-on.
By entrusting their sales representation to OLN Inc, our client in Atlanta can be confident that they have a dynamic team of well-trained professionals dedicated to driving their business growth and making a lasting impact in the market.
Expanding our presence from Long Beach to Atlanta marks an exciting new chapter in our journey as a sales agency. Our 100% ROI, commitment to face-to-face communications, innovative approach, and data-driven decision-making have positioned us as a trusted partner for our clients. We are thrilled to bring our expertise to Atlanta and look forward to helping more businesses flourish and thrive in this vibrant and bustling city. Thank you for being part of our journey, and we can't wait to share more success stories with you from our expanding horizons! Stay tuned for updates as we continue to grow and evolve in the ever-dynamic world of sales and business development.