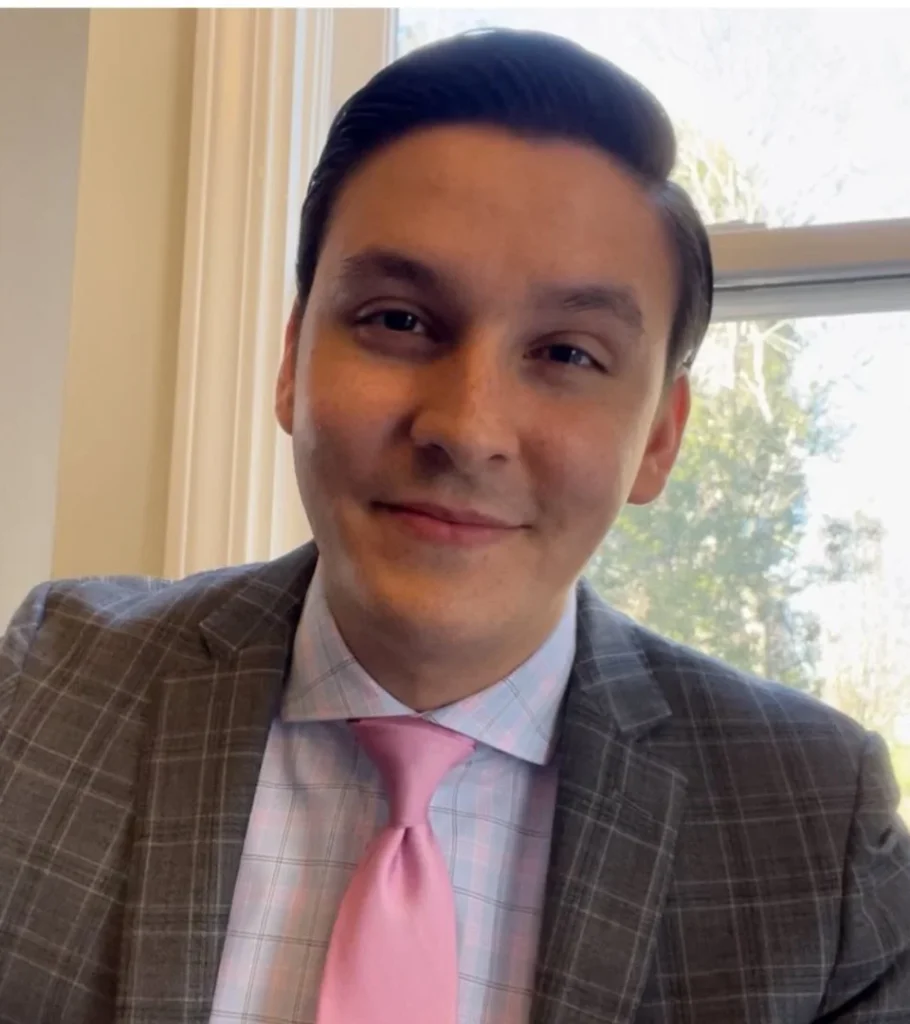 At thirty years old, our Atlanta Area Manager, Daniel Kourchenko, has developed an unmatched attitude geared toward growth for himself and others. Since starting with us in August of 2019, this Guadalajara native has been an impressive force of determination. Between his high standards and willingness to always go the extra mile, it's not shocking that he's progressed as quickly as he has.
If you're interested in learning about the type of individual who thrives here at OLN Inc or want to peek inside the mind of a young man in his professional prime, continue reading. We met with Daniel recently and conducted a Q&A session. Beneficial to both us and you, our readers, his responses are guaranteed to make you think twice the next time you're itching to take your foot off the gas!
"Change your surroundings, and you will change your outcome. Your surroundings can be your job, where you live, etc. The easiest one to change is the people you surround yourself with. If you hang out with four people who aren't going anywhere, you will be the fifth one, and the opposite is true as well."
Daniel, before diving into your career at OLN Inc, we want to know about who you wanted to be as a kid. What was your dream job growing up?
I wanted to be a professional soccer player or a spy like James Bond.
What great dreams!! We know you played soccer in college. Tell us more about your time in school and how that experience changed you.
After high school, I played soccer in college and studied biochemistry with the goal of becoming a surgeon. The experience changed me for sure. One of my goals eventually became to have a family, and while being a surgeon sounded awesome, I saw their lives, and while they could afford to take care of their families, they were never there. It played a big role in my getting into this company, where I saw my boss have all the time to be with his family and at the same time be successful professionally, as well as offering me the opportunity to one day get to his level in the company.
With plans to be a long-term leader in our industry, what skill would you say is your greatest asset that will allow you to thrive continually?
Transferring energy to others and building people's confidence.
Since starting with us, how has your career grown?
I now run the Atlanta market, and I get to make daily decisions on the course/direction of where we are going.
What's been your favorite thing about working with us?
The people. Getting to help everyone who works here achieve their personal goals and watching them develop both personally and professionally is the best feeling in the world.
Describe what piqued your interest in our company in the first place.
I have always worked at restaurants as a server/bartender, where you are surrounded by people complaining about their job or a customer or something personal that has no place in a work environment. So what originally attracted me here was the work culture of like-minded individuals who all have the same goal of striving to make something of themselves.
Daniel, you are very team-oriented, which isn't surprising as you grew up playing sports. Share a little about your leadership style.
I believe in leading from the front. I never ask people to do something I wouldn't do or haven't done. Why would anyone want to be led by someone they have never seen be proficient at what they are asking you to do?
What values are important to you in a teammate?
Integrity, I need to be able to trust who I work with. And timeliness; if you can't wake up on time, why would I trust you with any responsibilities?
You've noted that the COVID-19 pandemic had a positive effect on your career. Explain more.
It had a positive effect because it forced us to be solution-oriented, made us a lot stronger, and definitely grew our confidence to be able to make it through anything; we are a lot stronger because of it today.
It's clear that you'll never waver in the face of adversity and will always find a way to hit your goals. What short-term and long-term goals are you currently working on?
My short-term goal is to take my mom on vacation this year, and my long-term goal is to have a daughter.